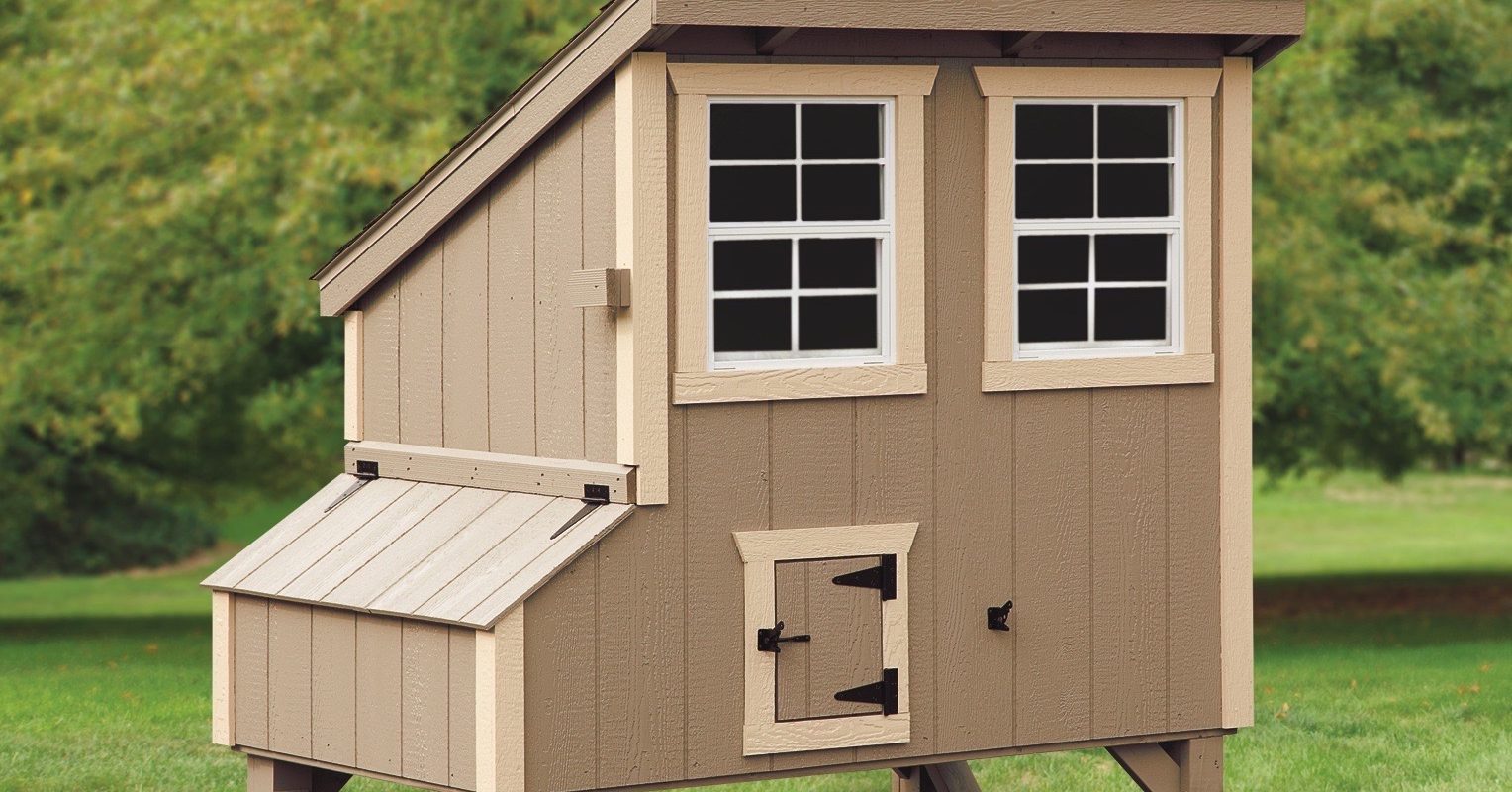 The Lean-To

Small Chicken Coops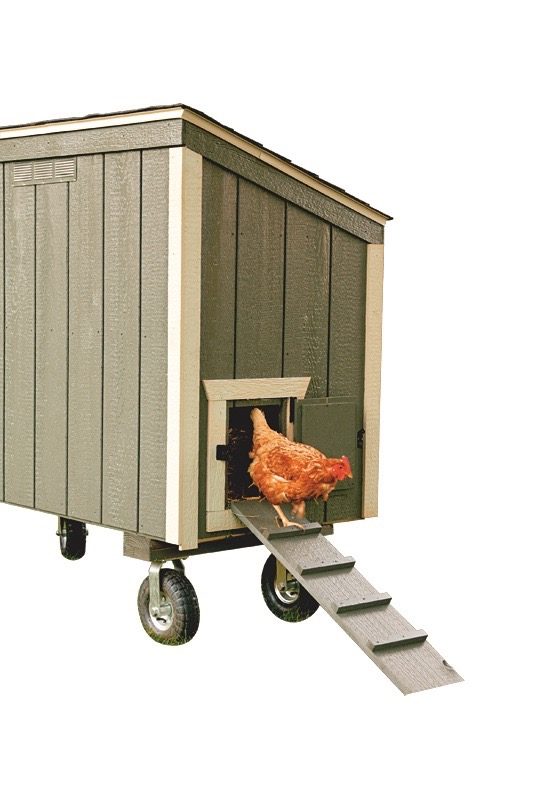 The Lean-To is a little space saver that is especially well suited to setting up against a fence or wall. It is built with the same quality materials as our other wooden chicken coops. Smaller Lean-To designs include a lid that gives you easy access to the entire coop interior for easy cleaning and egg gathering. Pamper your small flock of chickens and save space with a small Lean-To chicken coop.
Our Lean-To coops (and almost every coop we build) include an exterior access door for easy access to the nesting boxes. This allows you to gather eggs every day without entering the coop or bumping your head on a low doorway. Your children will more easily be able to participate in caring for your chickens by gathering the eggs. The exterior access door also makes cleaning easier in our Lean-To and other chicken coops. Learn more about important features that should be found inside a chicken coop.

Take a Peek at the Lean-To Small Chicken Coop
Each Lean-To Chicken Coop Features:
Nesting boxes
Roost
5/8" LP Flooring with 10yr warranty
TechShield Roofing Sheathing (keeps your coop cooler in warm weather)
Browse our chicken coop interior photos and check out the attention to detail that can be found in each coop. We also offer a wide range of additional options to suit your tastes and budget. Customize your coop for your needs.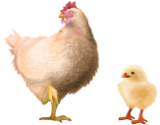 Small "Lean-To" Chicken Coop Designs
Pre-Made Backyard Chicken Coops
Browse our selection of popular chicken coop models that we keep in stock. Choosing a ready-to-go coop simplifies the ordering process for you and we can usually get it to you faster than a custom ordered coop. At this time we don't keep any Lean-To coops in stock, but we'd be happy to provide a free quote on the coop of your choice that includes taxes and shipping.